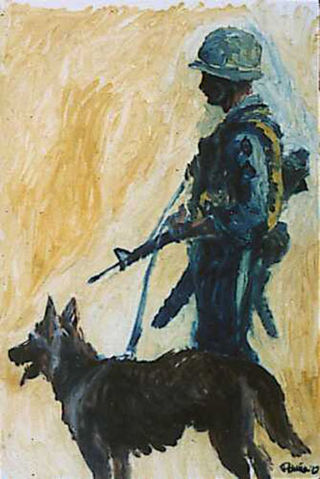 The Gray Wolf has became an endangered species because of Human greed and bullets.
The Authentic German Shepherd has became an endangered species because of Human greed and ignorance!
– Edward Denny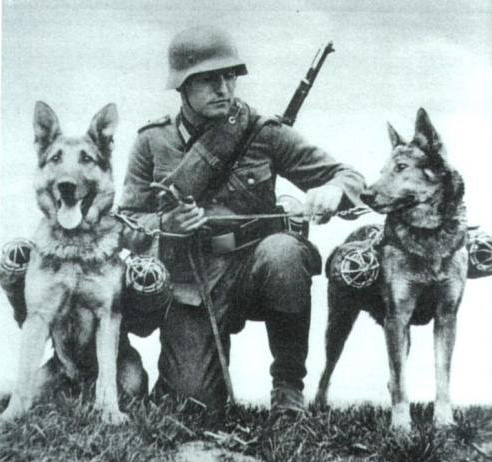 A Preface for this page
    Hello, my name is Edward Denny, I am the Owner and Manager of Vom Zeder Haus German Shepherds. The information that I convey on this page is the result of over 30 years of research and study, and over 47 years of hands on experience with the amazing mammal called the German Shepherd Dog. I'm not a Breeder who does research, I'm a German Shepherd Researcher who conducts Studies for the purpose of educating myself and the Public. I then breed to improve the German Shepherd Dog in the modern World.   
   As you read the articles on this page, remember that they are specific to the European German Shepherd Dog, not other breeds nor the American version of the German Shepherd Dog.  I do suspect that much of this information would apply to other breeds, but I am only writing about the Authentic German Shepherd here.  European German Shepherd Dogs have a very pure bodily system, and a different physiology than do other dogs. These dogs also have a different cognition and emotional functioning as do other breeds. Much of this is simply because Authentic German Shepherds are not American dogs, they are European dogs. Their bodies react differently to Medications and Vaccines as do American Dogs, and the American Veterinarian doesn't know this. These dogs require a different approach for Training and Parenting, and very few Americans, including American Trainers know this.
     There are so many subjects related to these dogs that I could write about here, so much information that I could provide, but this is not a book, it's a website. So I can only provide so much information without the site just going on and on. I have not included allot of unfamiliar medical terms, or a list of European University Studies that I have reviewed, or a list of high level European Geneticist, and Euro Veterinarians that I have interviewed. I have also not included charts and graphs from my own studies.  None of this because I'm not trying to impress you, nor do I want to bore you and have you leave an article before you have finished reading it. I just want you to learn.
  Why did I want to write and publish these articles on this website?  The Authentic European German Shepherd Dog in an incredibly healthy, hardy, intelligent animal. However in the United States, because of the greed and ignorance of the American veterinary System, the ignorance and greed of unqualified breeders and trainers, the incredible physiology and cognition of these dogs is damaged or destroyed, then those problems are blamed on the dog and breed as a whole. So with these articles, and my program in general, I am a voice for these dogs.   
  I am not an expert on these dogs. However every other breeder, trainer, most German Shepherd Owners, and all American Veterinarians seem to be experts, which is why 95% of the information written about these dogs on the Internet, and in many other publications is wrong. Most of the information available is biased and agenda driven, such as Vaccine protocol information is provided by those who are making money from selling Vaccines ( the Manufactures and American Veterinarians ). Much of the behavior and training information is made available from those who are making money from so called training, which is often the quick and easy way, and is also wrong.   
  The truth is that there are no experts on these dogs because they are all individuals, and there is so much that remains to be learned from them. I have had an incredible life with these dogs. I live with over 20 Authentic West German Shepherds, 24/7 on a large tract of all wooded land, and this provides me with an excellent insight into their cognition, physiology, and instincts. Living with these dogs in this environment reminds me each and every day of how I am not an expert.
  I hope that you learn from these articles, and I hope that they make you the best dog Parent possible.
                                                                                                                                                                               Edward
    I will begin this article with a stunning statistic- The average lifespan of German Shepherds in Europe is 13.1 years of age with many living to 14 and 15. The average lifespan of the same dog in the United States, same physiology and genetics is 7.2 years of age....
read more